Full Colour Printed Balls
Balmo Promotions ofer to to print most complex artwork.
Digital printing gives us the possibility to print the most colorfull images even all over balls.
Full Colour Digital Printed Balls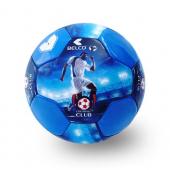 Full Kolor Printed Balls
Product code: BPfc
Digital print gives us the posibility to do the most complex, colorfull artworks even all over the balls. The print is hight quality and it is not rubbing off. We can...
more »