Promotional Footballs
Promotional Footballs, 2 ply, hand stitched. Perfect to promote football club, football school, course, sport team or football sponsors. They are ideal give away for any football or sport event, great prize for kids or a gadget for mass campaigns. We are sure anyone would be pleased to receive one.
That is the cheapest option we offer which. Great for a advertising and printing any logo. Promotional footballs are made from PVC in satin or gloss finish.
Promotionsl Football
PVC Football, size 5
Product code: BP503
Senior size football. Perfect for a free give aways, mass promotions etc. Because of its weight and durability it is not a great choose for professional match play...
more »
PVC Football, size 4
Product code: BP403
Junior size football. Only a little bit smaller than standards size football , but much preferred by a teenagers. Can be use as a cheaper, alternative option for a...
more »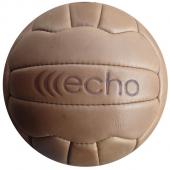 Retro Football size 5
Product code: BP503retro
Retro Style football made from natural leather. That is perfect idea for a prestige gift. Can be printed with gold metalic prit or laser engraving. We also offer a...
more »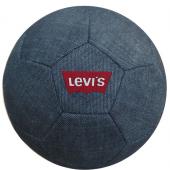 Denim Promotional Football
Product code: BP503j
Denim Football is a geat idea for promotions not only for denim manufactories. One colour print recomeneded. Can be made in a mini football version as well.
more »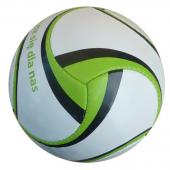 Mini PVC Football, size 1a
Product code: BP101a
Football with 17cm diameter. The main advantage of this size is possibility to make a cute minature of a traditional constraction full size football, with still...
more »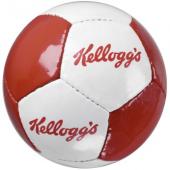 Mini PVC Football size 1
Product code: BP101
Min football with 14 cm diameter, a toy football with a nice print area on each panel. Great alternative for a budget campaigns. Loved by kids and adults. Can be...
more »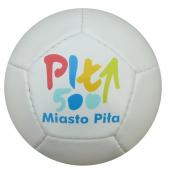 Mini PVC Football, size 0
Product code: BP100
Football with 10.5cm diameter. Cool gift for your customers and business partners. As it easily fits any desk drawer, it can be use at work as a stress toy. And of...
more »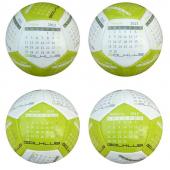 Mini Football - Calendar
Product code: BP100_Kalendarz
Football-Calendar with your logo and importand dates or events in your company. It can be a great Christmas gift or original form of invitation to an event . Just...
more »